...but don't call me stupid. This is what we experienced in the past 8 hours (remember, it was 78 degrees here yesterday):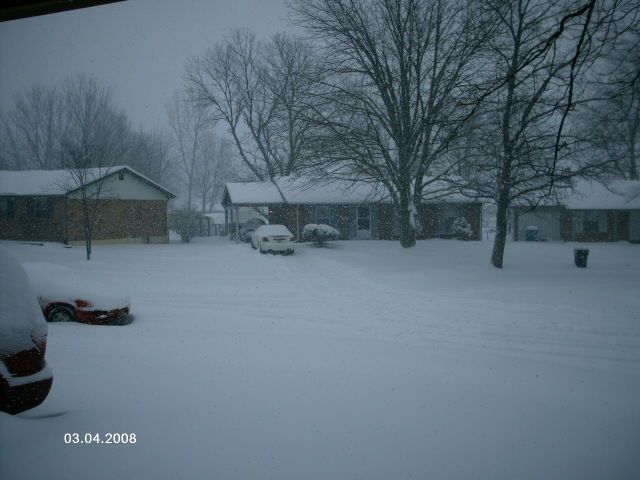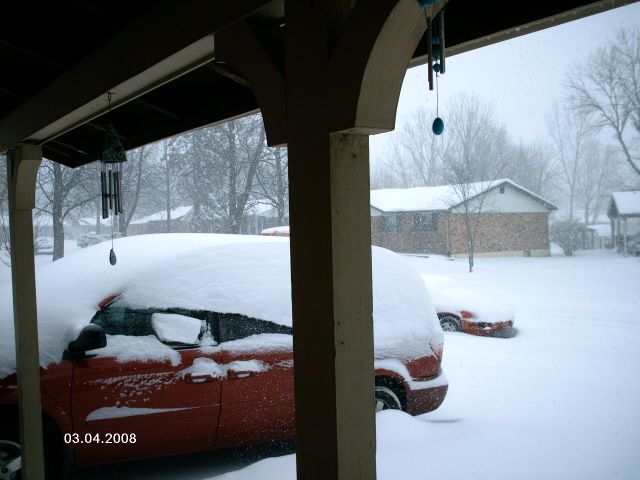 Now some of these were taken by either Big Boss Man or Beanpole, so I'm
not quite sure
what they are: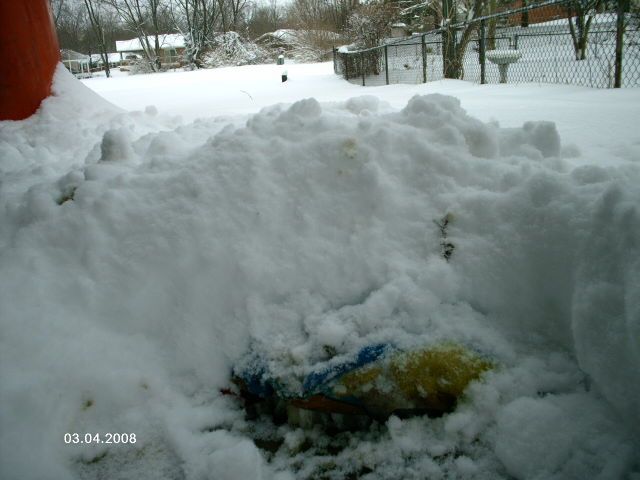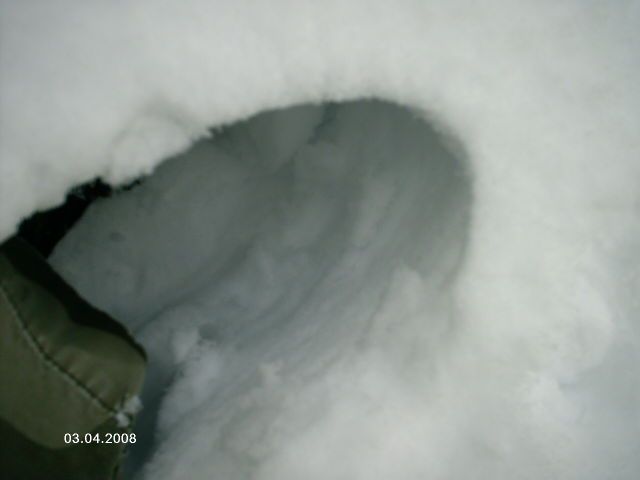 And then there are some that really give the feel of how much snow we got (but not really because the camera just doesn't do it justice...a total of 10 inches here):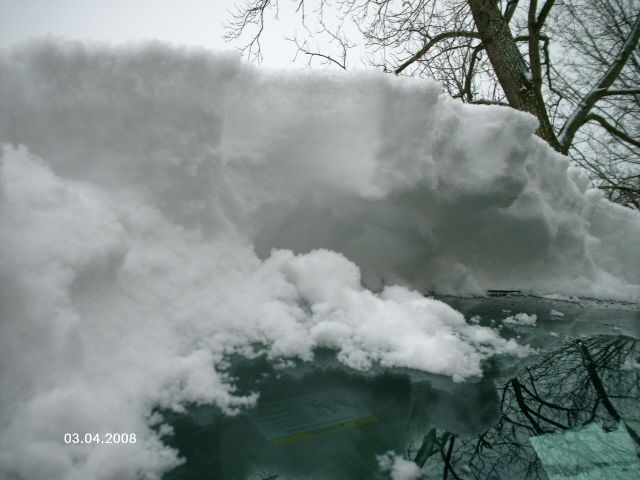 Now imagine us outside, wading through the snow on what we think is our sidewalk, trying to find the snow shovel that one of our
blessed
children left out there...somewhere...
And no, we never found it, but the truck was actually parked
in
the road (I couldn't see where the street ended and our yard began, so I'd rather stay in the street), so we had to do something. So, being the ever-prepared, always inventive and imaginative woman that I am, I grab the next best thing. My weapon of choice?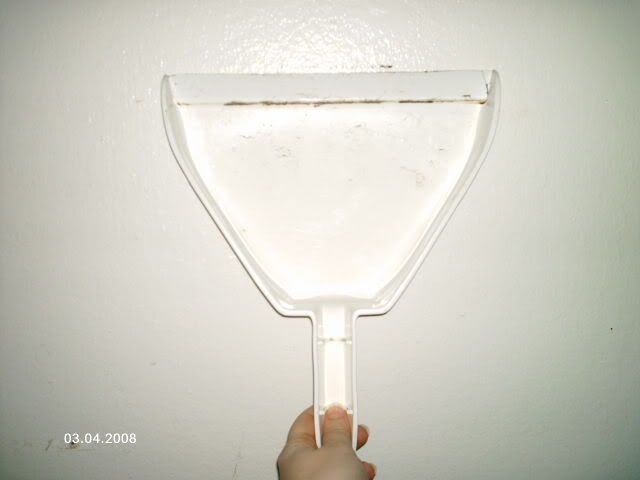 Yeah, that's right, a dustpan. Because when you've got to shovel, you've got shovel. So I shovel. Freakin' back-breaking work, or so I thought. I figured I'd get inside and warm up, and then all of a sudden, not be able to move due to my back seizing up and refusing to move. Even Big Boss Man came out, and with the assistance of our trusty leaf rake, "shoveled" the lower end of the driveway. The results of our efforts?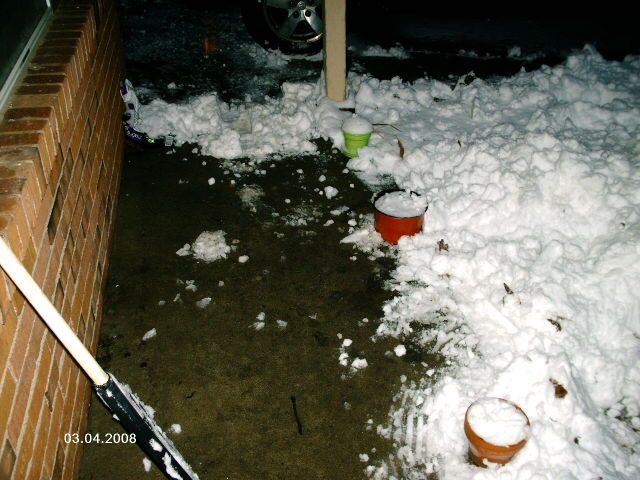 (And no, there are no plants in those planters).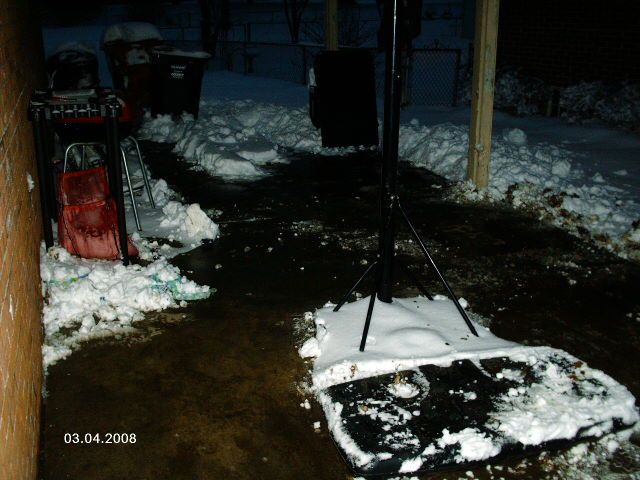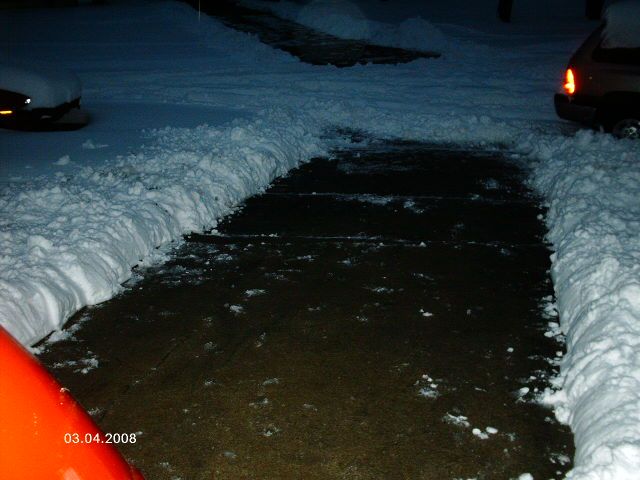 A meager prize for all our hard work...but keep in mind, most of it was done with a
dustpan
.
So now, I sit. I've made dinner and have a steaming bowl of LaChoy Chicken Chow Mein sitting in front of me (my pregnancy craving of choice). And my arms feel like they may actually fall off my body. Really, I think if they fell off, it would be less painful than what they feel like when I try to move them. In fact, my arms are physically shaking just from the weight of the spoon I'm trying feably to feed myself with.
The kicker in all of this? Our neighbors. Our nice, friendly neighbors...3 of which I saw, and I'm sure they saw us (or heard us, as a few colorful explitives were muttered when standing up straight after 10 minutes of bending over). There driveways were actually shoveled already, some of them out into the street (since our 'hood is one of the last to get plowed, if it ever does). And not one of them offered their shovels...probably (as I told Little Linebacker and Beanpole) because they'd seen ours sitting in our front yard for the past two weeks, and they thought to themselves "Who leaves their snow shovel out in the yard when we're expecting 10 inches of snow?!?! MORONS."
Yeah??? Well I happen to think the rake and the dustpan did a mighty fine job, even if I can't move tomorrow morning.