So the whole family went to the ultrasound this morning. We ran a little late, but they never get you in on time for these things anyway. The only issue that caused was for my bladder to have even more pressure from the 4 bottles of water I drank.

Arriving promptly at 11:07 (uhm, for an 11 o'clock appointment), we signed in and sat down to watch HGTV on their flatscreen tv. Little Linebacker decided he had to go potty way bad and just couldn't hold it (obviously he had no idea what my bladder was doing), so I took him in and suffered through him being able to go and not me. As soon as he came out, we got called in.

Without further ado, I'd like to introduce you to Baby Ax!!!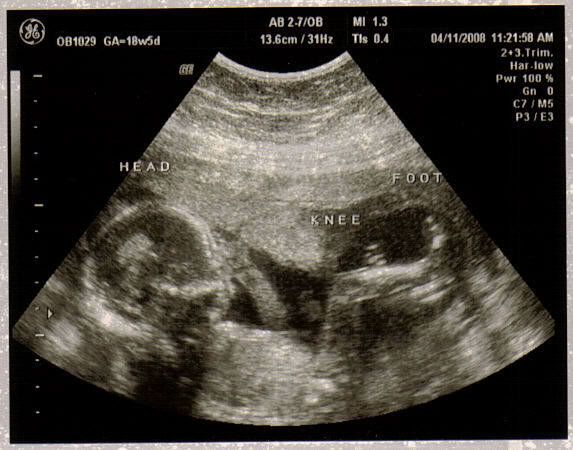 Head, shoulders, knees and toes, knees and toes...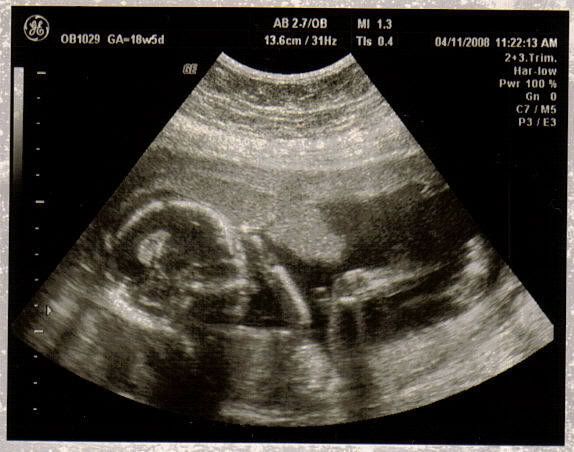 Head, shoulders, knees and toes, knees and tooooooooooeeeeeeessssss...
Eyes and ears...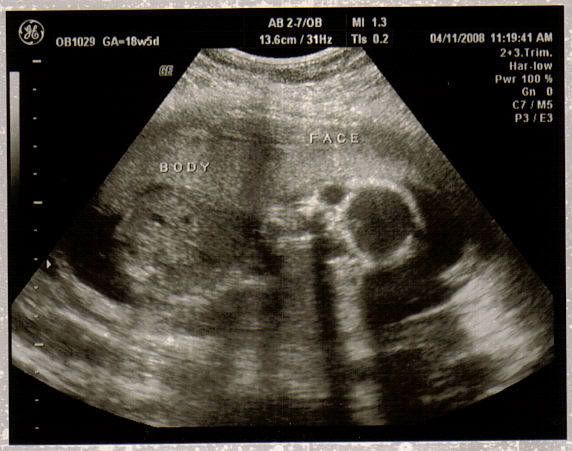 ...and mouth and nose...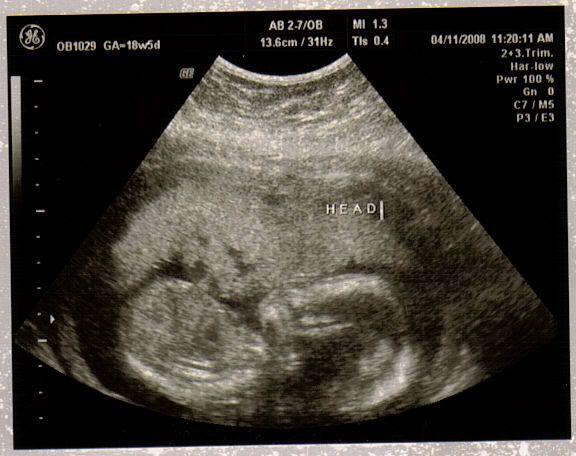 Head, shoulders...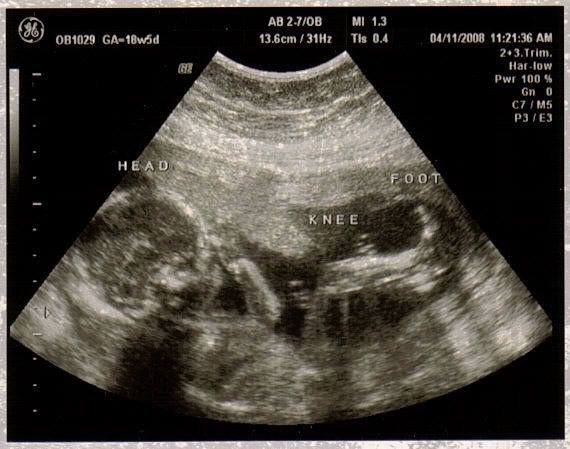 ...knees....
...and toes!!!
And now, for the more important stuffarooni...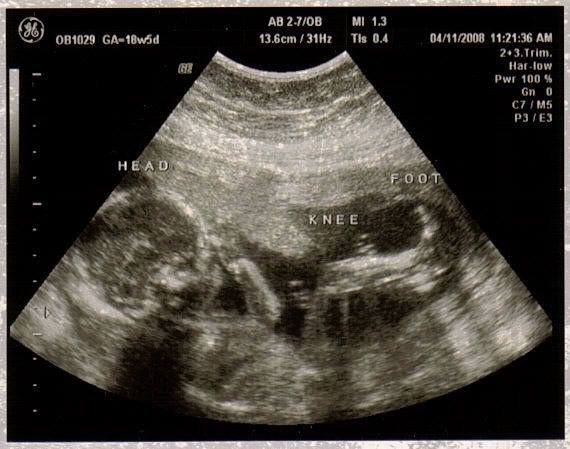 Like a full body shot with a wee little hand waving "hi!"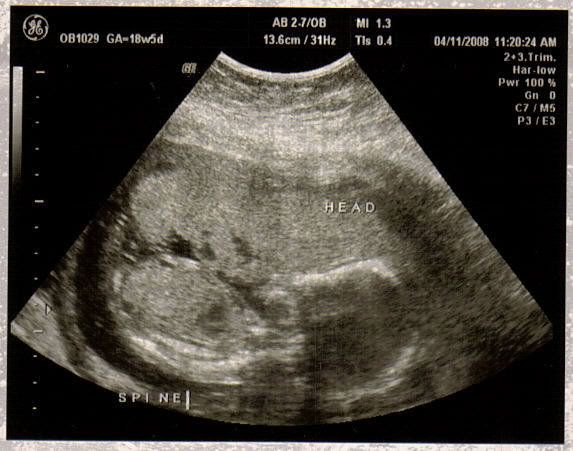 And a spine...all set the way it should be...
Another full body shot, legs crossed this time
And how about a dead giveaway?!?!?
So ladies and gents, we'll be welcoming (finally) another source of estrogen into the testosterone-laden home I've lived in for so long. YIPPEE!!!!! Everyone is thrilled, The Boys (who think they want a little sister until they discover that she leaves her toys around the place just like they do), Big Boss Man (who was pleased as punch that he was right all along this time), and moi (who will finally have someone's hair to put braids and ribbons in!!). The tech said everything looks wonderful. Heart beat is dead on, spine looks good, no markers for anything needing a closer look. Little Junior Mint was just being as photogenic as possible, pretty much the whole time.
So...now we start planning. I don't think we'll do the nursery all up in girly girly stuff. At least we can start (or continue) arguing over names and actually have them mean something, since we know we can say "she" now!
Thank you all so much for sharing this journey with me!!